View the Original Article at Rafu.com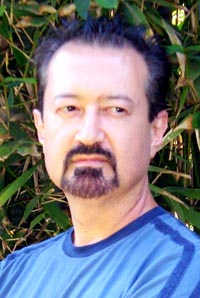 Caps: KABC anchor David Ono traveled to Japan for a special report on the Great East Japan earthquake and tsunami.
Clothes worn by Masako Unoura-Tanaka from the tsunami in Kessenuma on March 11, 2011.
(Jeremy Lin magazine covers)
By GEORGE TOSHIO JOHNSTON
Ten days from today marks the anniversary of what is now known as the Great East Japan Earthquake and Tsunami.
Despite its official death toll of nearly 16,000 — probably closer to 20,000 when factoring in those still missing and those who died later from related but indirect causes — this calamity may not be the worst-ever caused by nature.
But the Tōhoku jishin and tsunami is probably the worst such event of contemporary times when adding to the death toll the devastation wrought by property and infrastructure damage, and the havoc inflicted upon a nation's economy, domestic and global.
The aftereffects of the event still reverberate today, nearly a year from March 11, 2011. It was for this reason that KABC news anchor David Ono recently traveled to Japan for a few days in the middle of February to revisit the effects of the tsunami in some of the hardest hit areas. This week his reports began airing locally on Channel 7 at 5 and 11 p.m.
I spoke briefly with Ono, whom I wrote about recently in my Dec. 22 column with regard to the excellent documentary, "Witness: America's Heroes," that he produced about Japanese Americans who served the U.S. armed forces during WWII. With this latest work, Ono has come through again, this time with this series of reports from Japan.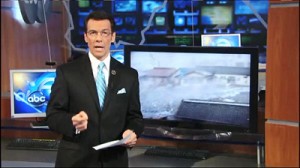 Ono told me that last year he traveled to Japan to report on the devastation caused by the tsunami, but because of damage to transportation routes, not to mention a lack of resources like electricity and gasoline, most of his reporting was confined to Tokyo, not the Tōhoku region. This time was different. This time he was able to go to Ofunato, Rikuzen Takata, and Kesennuma.
According to Ono, in the nearly 12 months since the tsunami struck, there has been great progress made in cleaning up the debris. Rebuilding infrastructure, businesses, farming and fishing, not to mention day-to-day lives of survivors, however, remains a work in progress. Many people are still, for example, still living in temporary shelters. (The problems caused by the nuclear reactor disaster in Fukushima remain, too.)
Comparing the Japan tsunami to Hurricane Katrina a year from disaster, Ono said Japan is far ahead of where we were in the aftermath of our disaster. But in both cases, he feels that life will never be the same for many survivors.
In his first story that aired Monday, Ono interviewed baker Kenji Saito of Ofunato, who witnessed his business and hometown get wiped out by the tsunami and managed to record what happened, first on his iPhone and then on a digital camera. Ono's report includes Saito's video, and it is both mesmerizing and horrifying.
As relayed in Ono's report, Saito evacuated his staff from the building. Then he ran up the same hill that saved his life when a tsunami hit 50 years earlier, when he was boy. He switched cameras and recorded the ocean's surge. Captured also are his heart-rending wailings as he watches the ensuing water-borne devastation.
"Japan is the most-prepared country in the world when it comes to earthquakes and tsunamis," Ono said. "But they still got to a mode where they thought the seawall, which is only six feet tall, will protect them. A tall building will protect them. Our car, they can hop in a car and drive off real quickly and that will protect them. And they were absolutely wrong." It added up to a false sense of security, he said, noting that government figures showed 42 percent of coastal residents failed to evacuate.
An example of someone who didn't evacuate but instead drove to Kesenuma's port to attend a meeting after the quake struck is L.A. resident Masako Unoura-Tanaka, whom Ono interviewed for the reports. I also had a chance to speak with her about her close call.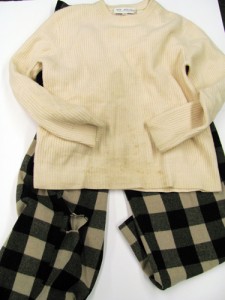 Unoura-Tanaka, whose parents hail from the Tohoku region and whose husband is architect Ted Tanaka, was in Japan to help her father sort out the affairs of his wife and her mother, who died a few years ago. Driving with her Aunt Noriko, they experienced the very strong, long-lasting earthquake at 2:46 p.m. while en route to a 3 o'clock meeting with an attorney. Despite the earthquake's strength, they thought nothing of continuing to the meeting in the car. After all, Unoura-Tanaka said, Japan experiences many earthquakes and they personally had no fear that it had triggered a devastating, imminent tsunami. She noted that just a scant time before March 11 there was a tsunami that hit but only measured about 50 centimeters.
Upon arriving at the lawyer's office, they were told a tsunami was coming. Public address systems began blaring warnings. They decided to drive back to Noriko's home, but the street was now packed with cars, yet seemingly lacking any sense of urgency as they patiently waited for lights to change.
Unoura-Tanaka said, however, she began to get a bad feeling about the situation. While her aunt wanted to stay in the car, she wanted to get out and run rather than be stuck in traffic. Finally, Aunt Noriko relented and they started on foot, parking the car near a restaurant. (Being a polite Japanese woman, Aunt Noriko wanted to stop and tell the owner she'd be back as soon as possible to retrieve her car.) Meantime, the tsunami was quickly coming their way.
In a strange twist of fate, as they hurried through the town they encountered a young man named Daisuke Watanabe. Unoura-Tanaka asked him where to go and what to do. They didn't yet know it, but Watanabe, who was off-duty at the time, was a member of Japan's coast guard and saw video of the incoming water on his cellphone. He simply said, "Follow me!"
He led them to a two-story building, and to get in, they had to climb a couple of fences, not easy for middle-aged and one elderly women. But, as Unoura-Tanaka told me, people are capable of extraordinary feats when it's a matter of life and death.
Soon, they were in, but the building wasn't tall enough and it was becoming engulfed in water, even though they made it to the roof. Fortunately, next to it was another taller building, close enough for them to climb to. With the water at Unoura-Tanaka's waist, Watanabe and her aunt pulled her up to the taller building. They were joined by another woman and her cat and there they stayed, surrounded by water, fires, cold temperatures and falling snow. Until they were rescued the next day, they ate brownies Unoura-Tanaka had brought from Los Angeles as omiyage. It was a very close call, but she lived, unlike many others. She calls Watanabe her hero.
Back to Ono's reporting, he said the significance for Southern California residents of last year's quake and tsunami in Japan is what it portends for us. While we historically are not prone to tsunami, quakes are another matter — and maybe a big quake could spawn a tsunami. If it happens, we need to learn from Japan's experience and heed warnings to evacuate instead of going to the beach to check it out. It also goes without saying that we are probably less prepared at the governmental level than Japan was, so we need to prepare for a quake on our own.
Both Ono and Unoura-Tanaka can be seen, of course, on KABC Channel 7 this week. In addition to the nightly reports, Ono says there will be a 30-minute show that compiles most of the stories in a condensed form that airs March 10 and another report that airs on the anniversary date, March 11.
If you missed the reports that have aired, however, they can be viewed, along with raw footage from Saito's camera, on the KABC website. See Ono's Monday report and Tuesday's report. Wednesday's report includes the interview with Unoura-Tanaka. To view the raw footage, go to: http://tinyurl.com/6rqfjcp.
You can also see Ono's reports and Unoura-Tanaka in person, along with many others, from 2-6 p.m. on Sunday, March 11 at an event titled "Love to Nippon" at the Ronald F. Deaton Civic Auditorium, LAPD Headquarters, 100 W. 1st St., Los Angeles. In addition to many speeches and presentations, the Asia America Youth Orchestra will play a musical tribute to the victims and their families.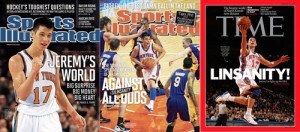 Linto the Next Stage Dept.: No, it's not a typo. It's a one-time tribute to N.Y. Knicks point guard Jeremy Lin. Since my last column, he's been on back-to-back Sports Illustrated covers and one issue of Time magazine. This is incredible and unprecedented.

Since beginning this column a couple of decades ago, I've written about Hollywood portrayals and news coverage of Asian Americans and Asians. There have been a few bright spots along with the usual junk: the occasional TV series with an Asian American or Asian in the lead role or in a supporting part ("All American Girl," "Martial Law," "Black Sash"), or the rare movie in which an Asian American or Asian was portrayed in a realistic manner ("Dragon: The Bruce Lee Story," "Letters From Iwo Jima"). News-wise, in 2000, President Clinton gave 22 Medals of Honor to Asian Pacific American WWII vets, 20 of whom were Japanese Americans. It got decent coverage, but it was nothing compared to the furor over the Tiger Mom phenomenon.
There was also the breakthrough that occurred when Hong Kong-based action stars like Jackie Chan, Chow Yun-fat and Jet Li arrived on our shores, along with directors like John Woo. (In early 1996, Chan's "Rumble in the Bronx" was the No. 1 box-office movie, back-to-back with the Woo-directed "Broken Arrow," also at No. 1.)
Sports made an impact, too, whether it was Hideo Nomo's mid-1990s breakthrough that led to Ichiro Suzuki, Hideki Matsui and Dice-K, and China's Yao Ming in the NBA. Still, the Japanese players rarely spoke to the media and Americans couldn't relate to them on an emotional level.
But the sudden impact of Jeremy Lin, out of left field (I know, wrong sport) to such sudden acclaim — all this time I was hoping a movie or TV show would come along and create the paradigm shift for how Asian Americans were viewed in the U.S. Instead, it was my favorite sport: basketball. Awesome.
Thanks to it happening in the media center that is New York, light has been shed on this issue like never before. And, best of all, Lin understands and embraces what this means.
From this point, nothing will be the same. It's like B.C. and A.D. Now it's B.L. (Before Lin) and A.J. (After Jeremy). We've passed a tipping point on the issue. Yes, there's still lots to be done, of course, but Lin's play on the court has forever changed mainstream American media and it's relationship to Asian Americans. We have gone from Into the Next Stage to Linto the Next Stage. Again, awesome.
Until next time, keep your eyes and ears open.